For the uninitiated, allow me to introduce Rastamouse, titular protagonist of the first British animated series to feature Jamaican-Caribbean characters.
Reminiscent of Oliver Postgate's creations, the stop-motion series illustrates how characters can solve problems through respect and communication. The show promotes redemption in the place of retribution. Or, as Rastamouse would put it 'making a bad ting good'.
Ignoring the common themes of criticism which have plagued the show (some object to the use of pseudo West-Indian accents and racial stereotyping while others claim that 'cheese' is an allusion to canabis) – Rastamouse has some explaining to do.
1. Why are there so many orphans?
Is President Wensley Dale hiding a dark secret? Has Yersinia Pestis paid Mouseland a visit? Does Larry the cat have an alibi? If not, why are so many of the mouse-folk bereft of parents?
2.Why do none of the adult mice wear trousers?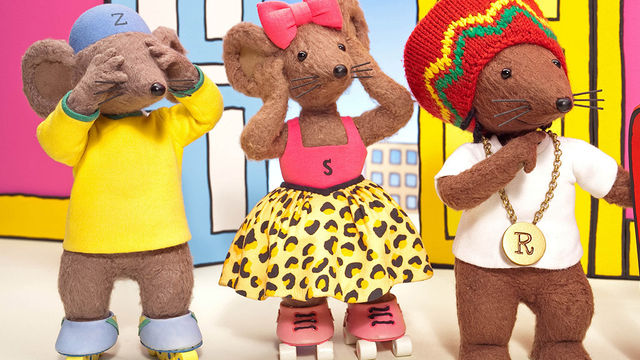 The orphans wear shorts, the female mice wear skirts or dresses, but the adult mice wear nothing below the waist. Is this some sort of sartorial statement about who wears the trousers?